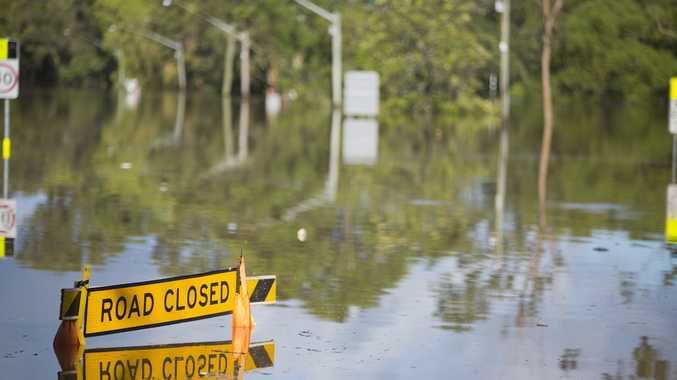 Whether you own a home or business, your property and possessions are tremendously valuable and important to you. When a natural disaster like flood strikes, it can be devastating and the path to recovery can be daunting. Flood damage worsens quickly, so it's important to tackle the clean up as soon as it has been deemed safe enough to re-enter the property by local authorities. However, pressure and uncertainty can make knowing where to start difficult. Here are some useful tips and practical information to help you on your way.
Drinking Water
Do not drink water from taps or tanks until your local council has told you it's safe to do so. Run taps for several minutes to remove any contaminants. Remove any screens, flow regulators and aerators and thoroughly clean with hot water and detergent before reassembling the tap - run water again for a few more minutes.
Take Photos
As difficult as it might be, it's important to document the damage of your property and belongings before and during your clean up. Capturing the date and time will also prove helpful for your insurance assessment.
General safety
There will be many safety and hygiene risks around your property so it is important to keep children away, wash hands frequently, disinfect any cuts quickly and apply waterproof dressings, drink plenty of water, wear protective clothing, a hat, boots, and regularly apply sunscreen and insect repellent.  Wildlife can also pose a threat so be mindful of snakes and  spiders; contacting local council or wildlife rescue if necessary. Be careful of fallen power lines and trees as branches can give way without warning. Any salvaged electrical items must be dried and checked by an licenced electrician before using again.
Managing Waste
To assist in the collection of your affected belongings, make different piles on your footpath for general waste (including furniture, carpet, toys, clothes, linen), green waste and items containing metal. Ensure all food waste and medicines that have had contact with flood water are sealed securely in garbage bags for safe collection. Hazardous wastes such as chemicals, gas tanks and asbestos materials aren't to be left on the kerbside. These need to be stored in a secure location and your local council should advise you of collection times or alternate methods of disposal.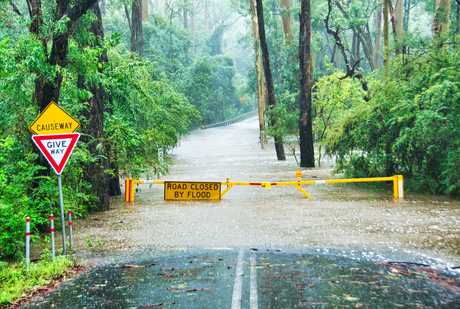 Drying your home
It will take weeks, even months to dry out your property and you will more than likely need a professional to access their quick and effective drying technology. However there are things you can do straight away to aid the process. You need to remove any moisture from inside the home - basically if it's wet and can be moved, it needs to be taken outside to dry. Plasterboard and insulation that has been in contact with water also needs to be removed. Keep doors and windows open on dry days and ajar on wet days as moisture needs to escape. The Australian Red Cross recommends you ignore any mould until drying is complete. If you do discover mould after your cleaning efforts, contact your insurer to amend your claim and contact a professional to investigate the works.
Pools and water tanks
Following a flood, your pool will need to be attended to promptly as the contaminated floodwater will hold germs and bacteria and the stagnant water creates a breeding ground for disease-carrying mosquitoes. Contact your local pool shop for advice on when you can safely dump the flood affected water, best practice for cleaning, advise on sanitising and refilling, as well as professional help fixing your pool electrical equipment. Repair pool fencing that adheres to pool safety standards promptly as damaged fencing poses significant safety risks.
Cleaning
Discard all damaged or cracked items, wood, plastic or rubber items.  All saved utensils, equipment and surfaces will need to be thoroughly sanitised. Depending on the item, you can immerse it in boiling water for three minutes, or a disinfectant solution. Thoroughly wipe down all benches and cupboards with hospital grade disinfectant ensuring you rinse the surfaces with good quality water afterwards.
Self Care
Understanding the emotions and responses that follow a natural disaster can help with the healing process. It's important to give yourself time to adjust as this will be a challenging time in your life. Allow yourself to mourn the losses you have experienced and when you feel comfortable to do so, talk about what has happened to family and friends or your local general practitioner. People are very resilient creatures and over time you will bounce back, but it is important to remember that resilience and recovery is normal, however prolonged distress is not.
Calling in the professionals
A home or business that has been inundated with water requires the expertise of a professional and specialist equipment beyond the stretch of any housework you've tackled before. Before engaging a professional trade, be sure to contact your insurer first to find out what is required of you. Obviously the enormity of a flood clean up goes beyond what you have read today, so should you require further information about flood recovery, your local government and the Australian Red Cross have detailed information available for you.
A home or business that has been inundated with flood water often requires the expertise of a professional and specialist equipment. You can find these at Buy Search Sell.
By Kirsten Jakubenko