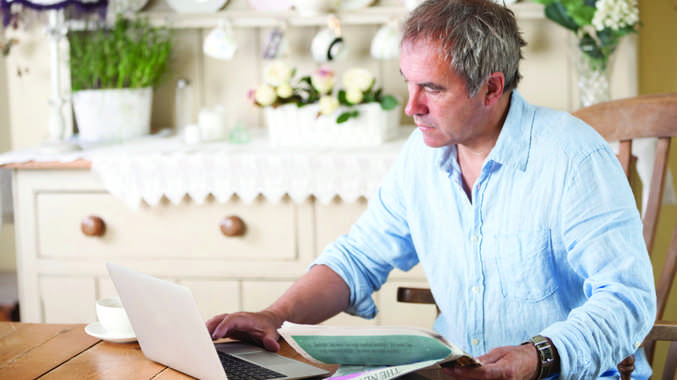 With many of News Corp Australia's community mastheads going digital-only, people are looking to find alternatives to finding trusted, local tradies in their traditional newspapers. 
While we have changed the way we provide you with quality classifieds, our commitment to local tradespeople and your community remains. As such, here are the new ways we can help you to find a local tradie in your area. 
In the classifieds of your regional or metro paper
If you still prefer to find a tradie you trust in the paper, you can find plenty of trusted tradies in your local area in the Trades and Services section of the newspaper classifieds. You should be able to find tradies that are not only based in your local area, but experts who are willing to travel from elsewhere in the city to you to get the job done. Additionally, many of your favorite local tradies that previously advertised in your community masthead may have switched their advertising into their nearest newspaper be it The Cairns Post, The Townsville Bulletin, The Gold Coast Bulletin, The Toowoomba Chronicle, The Courier-Mail, The Daily Telegraph, The Geelong Advertiser, The Herald Sun, The Mercury, The Advertiser, The Weekly Times or The NT News so you should be able to find that quality, local service you're familiar with, right here. 
Online with your local digital news website.
Most of the papers that ceased in print at the end of June have continued to publish online in a digital format. Not only can you continue to find your local news through the websites, but you can continue to find your local tradies here as well, just like you used to with your community paper. Simply visit the classifieds section of the website to reach Buy Search Sell, and navigate to our trades and services tab. You don't need to sign up for an online subscription to gain access to your local newspaper classifieds; it's a free service that we still provide. 
Online at buysearchsell.com.au
You can find all of our trades and services listings online at www.buysearchsell.com.au . Easy, quick and free to access, Buy Search Sell is the home to Australia's most trusted classifieds marketplace. Simply visit the search bar on the home page, type in the kind of trade you're looking for, such as "plumber" or "electrician", select "Trades and Services" as the search category, type in your suburb or postcode and click GO to view your options in your local area. You can even refine by distance to make sure they're close enough to you! 
You can rely on us to help you to find qualified, trusted local tradies at Buy Search Sell!
By Claudia Slack