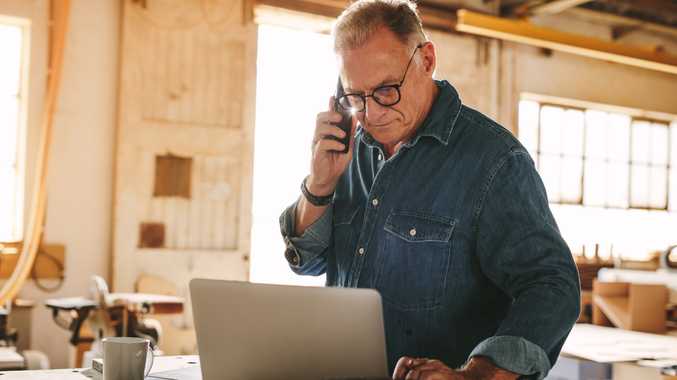 Whether it's a repair or a renovation, it's important that your tradie has the right tools for the trade. With so many different operators and companies in the market and different recommendations from every Tom, Dick and Harry in town, it can be hard to find the right person for your job, and getting it wrong can have dire consequences. Here are some helpful, easy steps to follow to get the right tradie the first time. 
Consider what trade you need
It might seem simple enough to find a plumber for a broken toilet or an electrician to install new power points, but some jobs might require a bit more expertise. Some tradies specialise in certain areas in their field, and can make fixing specific problems quick and easy. If you need to cut back an unruly tree branch, a general gardener might not be able to help, but a tree-lopper will get the job done easily. On the other hand, if you're unsure as to what is causing the issue you're facing, bringing on a handyman to suss the problem out can be a helpful and cost-effective solution. Further, if you live in a particular area that regularly sees these types of issues, especially around plumbing, electrical and carpentry, it's better to find someone hyper-local to make sure they're familiar with the issue, rather than asking friends from other suburbs for their recommendations that might not be right for your job. 
Make sure they're legit
With so many ways of finding a tradesman out there, it's important to be discerning when looking at their advertising to make sure you don't get a dud. Make sure you look for ads that demonstrate experience, specialties, guaranteed workmanship, insurances and licenses. These are all good signs of a reliable tradie. Avoid ads that have very little information or credibility, especially if you find them from places like Facebook, where anyone can say they're a tradie with little ramifications or checks. If in doubt, always check to see if they do free quotes - then you can get an idea of what they can do for you with little cost or risk.
Get a quote
Once you've found a tradie you think will be right for you, get them to come over and give you a quote. Never allow them to do the work without providing you with a quote first, as you could end up spending much more than you intended without necessarily getting the result you were looking for. Don't be afraid to get multiple quotes to make sure you're getting the best and correct solution for the most competitive price.
Need help getting started? Find qualified, experienced tradies in your local area with Buy Search Sell!
By Claudia Slack