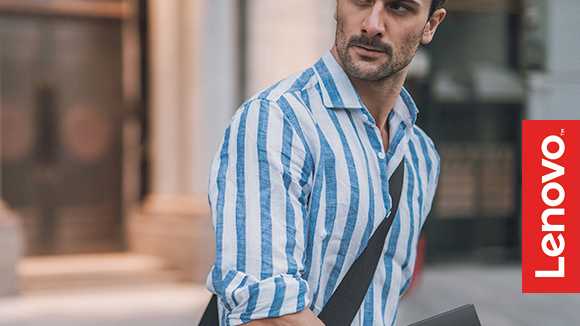 Sponsored Content for Lenovo
When the world changed at the start of the COVID-19 pandemic, everything happened all at once and people had no choice but to adapt to sudden, radical changes. Now that we're starting to emerge from hibernation, employers and employees will have opportunities to decide their new normal. Those that consider the big picture now - from technology to the wellbeing of their team - are the most likely to thrive.
Dr Maggie Kirkman, a senior research fellow at the School of Public Health and Preventive Medicine at Monash University in Victoria, has been studying the psychological effects of the COVID-19 restrictions in Australia. According to Dr Kirkman, employers will need to understand that there will have been all kinds of losses, and that many employees are likely to be grieving.
"Some of these losses will be obvious and shared; they might know somebody who has been very ill or who has died as a result of COVID-19, or they might have had family members die and be unable to attend a funeral. These griefs need to be acknowledged and allowed for," she said.
"But much of the grief that people are experiencing will be what is called disenfranchised grief, where not only might other people not acknowledge it, but people themselves might feel that it's not serious enough for anyone else to acknowledge.
"Things like loss of physical activity, loss of socialising, loss of a sense of control over one's life: all of these things are very difficult to cope with. So, I think if an employer is aware of these problems and sensitive to the needs of employees and allows time for reintegration and adaptation, that would be a benefit to everybody."
One of Dr Kirkman's suggested solutions is to draw on the hierarchy to provide formal opportunities for conversation and consultation.
"Everyone at every level needs to have someone who consults them about their experiences and what they need and how they're coping," she explained. "If it's being done formally with everybody, no one is singled out as suggesting that they're less competent or more vulnerable than anybody else."
Employers will also need to consider a recent global study conducted by Lenovo, showing that nearly half (46%) of the employees surveyed said that their work-from-home productivity has been on par with at the office; 15% said their productivity had increased.
Results like this encourage Kirat Khara, director of e commerce at Lenovo Australia and New Zealand, to predict big changes in the future of office work.
"It's likely there will be a paradigm shift towards flexible working, as businesses gain confidence in the ability of their staff to work from home and still deliver business outcomes. In fact, a recent global research study we conducted found that companies will be more open to, or even encourage letting workers work from home once things return to normal (77%)," he said.
"In the short term, it's likely there will be a split between working in the office and from home."
This shift to remote work has the potential to unlock different talent pools. Qualified candidates who might not be able to come into the office every day, due to disability or distance, are back in play. The problem for businesses without large IT departments is making sure that everyone has the right tools to work efficiently.
But employers need to be aware that remote work (from home or business travel) carries security risks. "It's important that small and medium businesses are readying themselves for this potential long-term shift, as flexible working will bring a host of data security, virtual networks and productivity software questions into play," Khara said.
"There is no one-size-fits-all solution (to these challenges), particularly for small to medium-sized businesses.  Our launch of LenovoPRO was purpose-built to help Australia's SMBs succeed, with options to customise, a range of flexible finance solutions to help with budgeting, and local sales specialists on hand to help."
Khara explained that Lenovo's Device As A Service offering gives SMBs more flexibility to change their computer hardware to meet changing requirements without a huge outlay.
"DaaS takes care of managing the entire device lifecycle, with a range of flexible, fully customisable solutions that meet specific business needs. That flexibility is going to be a huge help for businesses as they determine what the future of work looks like for them," he said.
Whatever comes next for businesses, there will be many challenges, both psychological and technical. But companies ready to embrace change and listen to what their employees need are poised to seize new opportunities.
Learn more about how LenovoPro can benefit your business here.