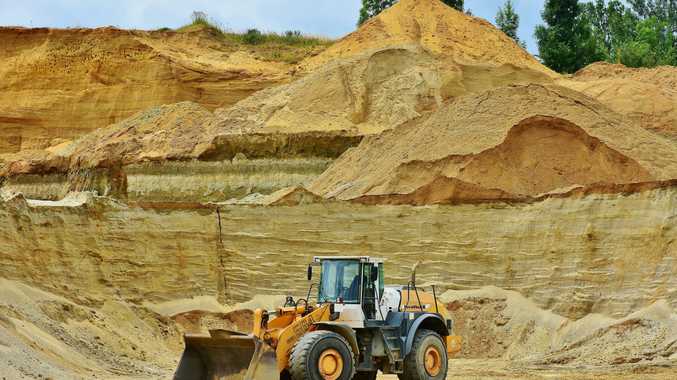 Mining is adding billions of dollars to Australian communities each year as it aims to give back to people financially and socially.
A Deloitte Access Economics report, commissioned by the Minerals Council of Australia, reveals the mining industry paid $18.6 billion in company tax in the 2017-18 financial year, equal to about 22 per cent of total company tax collected. 
It also generated $12 billion in royalties for state governments across Australia.
Minerals Council of Australia chief executive Tania Constable says in the past 13 years, the industry has paid a total of $243 billion in taxes and royalties - enough to build more than 9500 schools, or 340 hospitals. 
"Mining delivers strong jobs growth across our regional communities and the industry's taxes and royalties continue to fund police, teachers and nurses and other essential services and infrastructure on which Australians rely," she says. 
Mining has been the largest contributor of any industry to economic growth over the last decade.
But giving back to communities does not stop with its financial obligations. 
Most mining companies have a range of projects that benefit communities, from local employment programs to boost the number of people who work in regional areas, to local procurement programs to support nearby businesses.
School programs help encourage students to develop interests and pursue study in science, technology, engineering and maths subjects, while companies that support sporting and social events help improve liveability and inclusion. 
Programs have long-lasting effects, such as indigenous economic empowerment, responsible environmental management and greater diversity. 
"The minerals industry is privileged to operate in some of regional Australia's strongest communities," Constable says.
"This presence in regional Australia comes with the responsibility and opportunity to work with host communities to support their aspirations and priorities. 
"In recent weeks, this has included the donation of time, money and services to support regional communities affected by the bushfires. 
"As a pillar of the Australian economy and a good neighbour to communities nationwide, the minerals industry is proud to provide financial and practical support in response to the bushfires." 
About 53 per cent of people directly employed in mining live in regional areas, ranging from 29 per cent in Western Australia to 84 per cent in New South Wales. 
Brought to you by Minerals Council of Australia