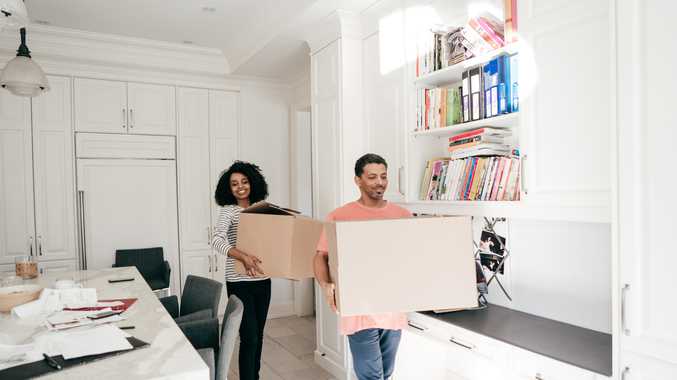 Many of us have been told to stay at home and sit on the couch. However if you're like us and not altogether comfortable about this, we're here to help you use your staying at home time wisely.   
There is a lot of information out there at the moment about keeping safe, working-from-home and home-schooling routines, but we thought we'd share some tips on getting your house in order, and potentially make some cash at the same time during this era of social distancing and isolation.  
Start with a plan
As Maria in the Sound of Music says, "Let's start at the very beginning…., and by this we mean for you to identify your problem zones.
Think junk zones, storage areas, garage or collectables and pick one to cut your teeth on...   Perhaps... you have a spare bedroom that's full of clutter, wanting and waiting to relieve your dining table of all the working-from-home paraphernalia?  
If a whole room seems overwhelming, just start with 15 mins and a drawer. Anyone can go through a drawer - it's easy. You'll be amazed at how quickly you start to feel the buzz of decluttering.  
Get the family involved
Don't be afraid to get your immediate family or household involved. Set a time and get them to come prepared to follow your plan. They say many hands make light work, so pump up the music and get them excited with an incentive (maybe a game or takeaway?).   
By getting the family involved, they can't accuse you of throwing their stuff away, due to lack of assistance (also a good incentive).  
Sort out your materials and get started
In terms of materials, you'll need some boxes or receptacles you can label with the following: 
Keep the items you need and have used in the past 12 months.  
Donate the items that you no longer need and could go to a new home. These items usually have very little market value, but could be useful for someone else.  
Sell the items that have a potential value such as collectables, equipment and retro items. Check out similar items online and what they sold for recently. This research will give evidence for whether there is a market for your item, or not.  
Waste is for the junk items that are broken and in a state of disrepair. If you have more than your council bin can handle, take a trip to the dump or contact a local rubbish removalist.  
Once you have your receptacles ready, it's time to start filling them up. Then repeat. If you're a Marie Kondo follower, don't forget to thank the item for its service, before moving it on. It helps.  
Once you've filled enough boxes and feel like it's definitely time for a cup of tea, a sit-down and a pat-yourself-on-the-back, you must make a plan to deal with the items you've sorted through. 
Set the family to work again putting out the rubbish, putting away the items you're keeping, doing a run to the charity shop and ultimately listing your items for sale, online.   
Listing your items for sale
Including images in your listing really helps to display your product and show buyers what they're getting.Take photos of your items from every angle and get ready to load them up onto Buy Search Sell's online local marketplace.   
With Buy Search Sell, you may have as many free online listings as you like. Furthermore, you can easily specify an optional local print classifieds ad, to really spread the word, at low cost.   
Give your items a good description, outlining any pertinent details such as: make, model, colour, dimensions, material, quality, and any issues - this will give a good impression for your sale items. Also include a contact email and phone number so you can be contacted about your items.   
If you have many items in a group and don't want to list them individually, you can list them in 'lots' similar to what they do at an estate auction. Not only do buyers get more value for money, but you get rid of more stuff.  
E.g. girls winter clothes  size 10-12, brands xx and yy,  used, excellent quality  box contains 2x hoodies, 3 jeans, 4 long sleeve shirts and a warm jacket.  $xx  
Upload as many images of items inside the box. This method can be replicated for any like items such as tools, kitchen items, bric-a-brac and more.
You may have decluttered so much, you've enough stuff to host a garage sale. Hopefully, these will be allowed again, soon.
You can read our tips for hosting an epic garage sale.   
We invite you to take a look at some of listings on Buy Search Sell .
Why not place an ad of your own for free? We hope to see yours online soon!