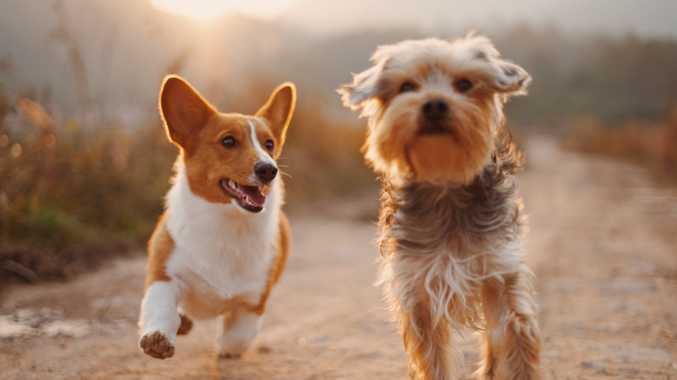 All dogs are amazing, there's no doubt about that. However, every dog is also unique, and it can be difficult to choose a dog that will fit into your or your family's lifestyle. By looking at different dog breeds, you can easily narrow down the type of dog that would be best for you. Looking at the behaviours, personality traits and the underlying instincts of a certain dog breed can help to predict what the cute little puppy you want now could grow into and what kind of special care that dog might require. Here, we will be looking at which aspects of your lifestyle match with certain dog breeds to determine which is best for you.
Active or Sedentary?
If you enjoy an active lifestyle, full of outdoor adventures and running every day, then a working dog breed is ideal for you. Breeds such as Border Collies, Australian Cattle Dogs, German Short-hair Pointers, Labradors, Golden Retrievers or Dalmatians are all dogs that require plenty of daily exercise and play time. If you're looking for a little pocket rocket, Jack Russells, Miniature Foxies and Miniature Pinschers are also itching to get a move on. However, if you're more of the couch potato type, there are plenty of dogs that are just as happy to let it mellow. English Bulldogs, French Bulldogs and Pugs all need more couch time than most, since their flat faces mean they can have breathing difficulties and get way too out of breath from too much action. If you're looking for a gentle giant, you may be surprised to hear that Great Danes, Greyhounds, Saint Bernards and Newfoundlands are all super docile and prefer a big soft bed to walkies any day.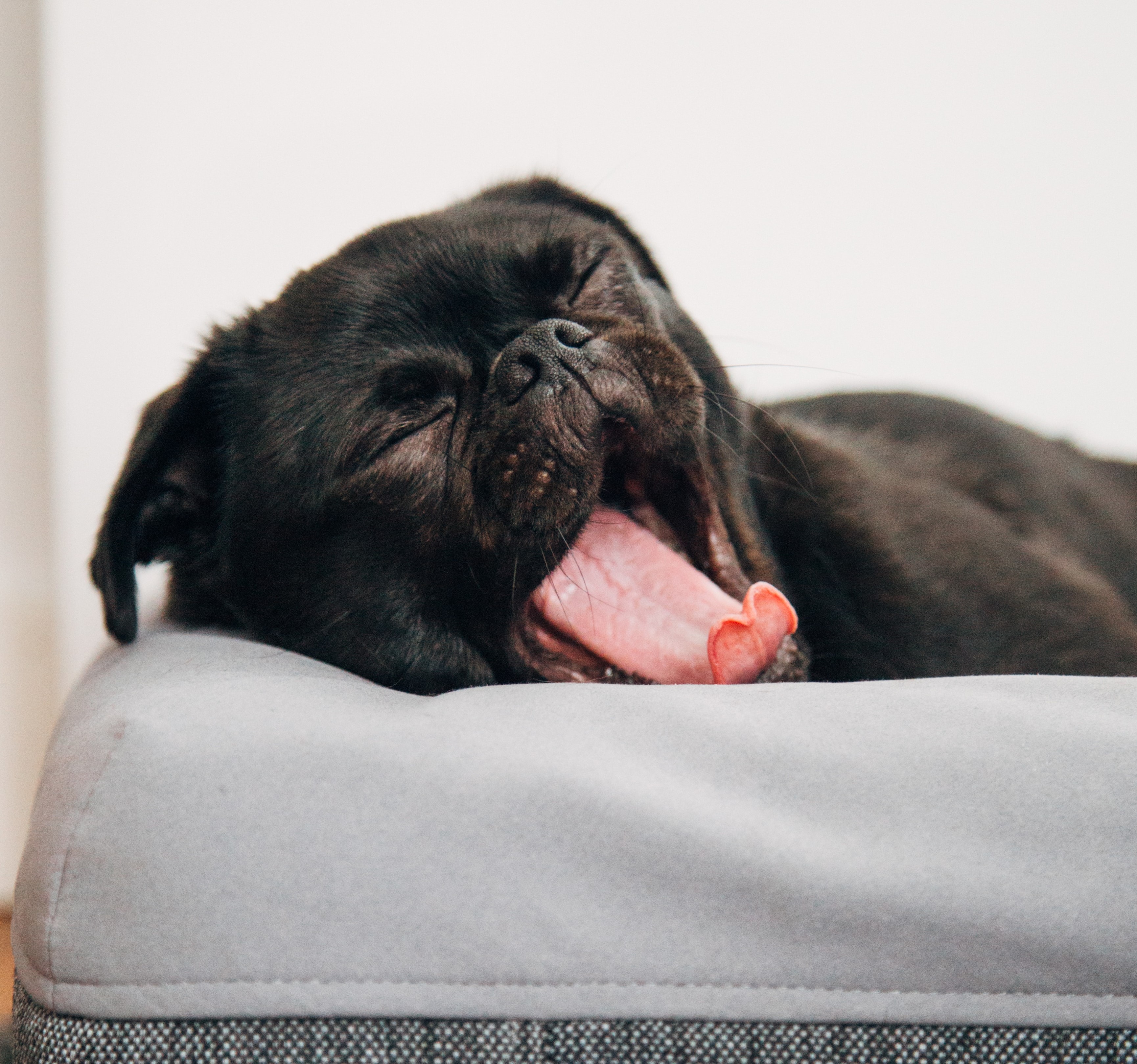 Small apartment or massive big backyard?
If you're looking for a tiny friend to fill your tiny home, there are plenty of small dog breeds that will love your little place. Chihuahuas, Pugs, Yorkshire Terriers, Cavalier King Charles Spaniels, Dachshunds, Malteses, Toy Poodles and Shih Tzus all make amazing little flatmates. Size isn't everything though. Contrary to their racing reputation, Greyhounds make great apartment dogs, as their placid, calm nature suits a smaller apartment well, only needing a short daily walk to burn their energy. On the other hand, most other big dog breeds and working dog breeds, such as Bull Mastiffs, Boxers, Border Collies, German Short-hair Pointers and Huskies all need plenty of room to stretch their legs and expend their endless energy. You also might be surprised to hear that Corgis actually need more space then you'd think too. They may have short legs, but Corgis are notoriously full of beans and an active herder breed, so they need plenty of space and exercise to get those little legs moving!
Just for you or a family pet?
If you're a single pringle looking for a loyal and affectionate companion, there are several dog breeds that thrive on being all yours. French Bulldogs, Yorkshire Terriers, Greyhounds, Boston Terriers and Cavalier King Charles Spaniels are all affectionate, gentle and trustworthy breeds, and are also extremely adaptable in case your circumstances change. If you're looking for a family pet that's great with kids and eager to play, then typically smarter dog breeds are the way to go, since they can easily learn to be gentle and tolerant with children. Beagles, Border Collies, Labradors, Labradoodles, Poodles, Golden Retrievers, and Australian and English Bulldogs are all renowned for how good they are with kids, and make the perfect addition to most families.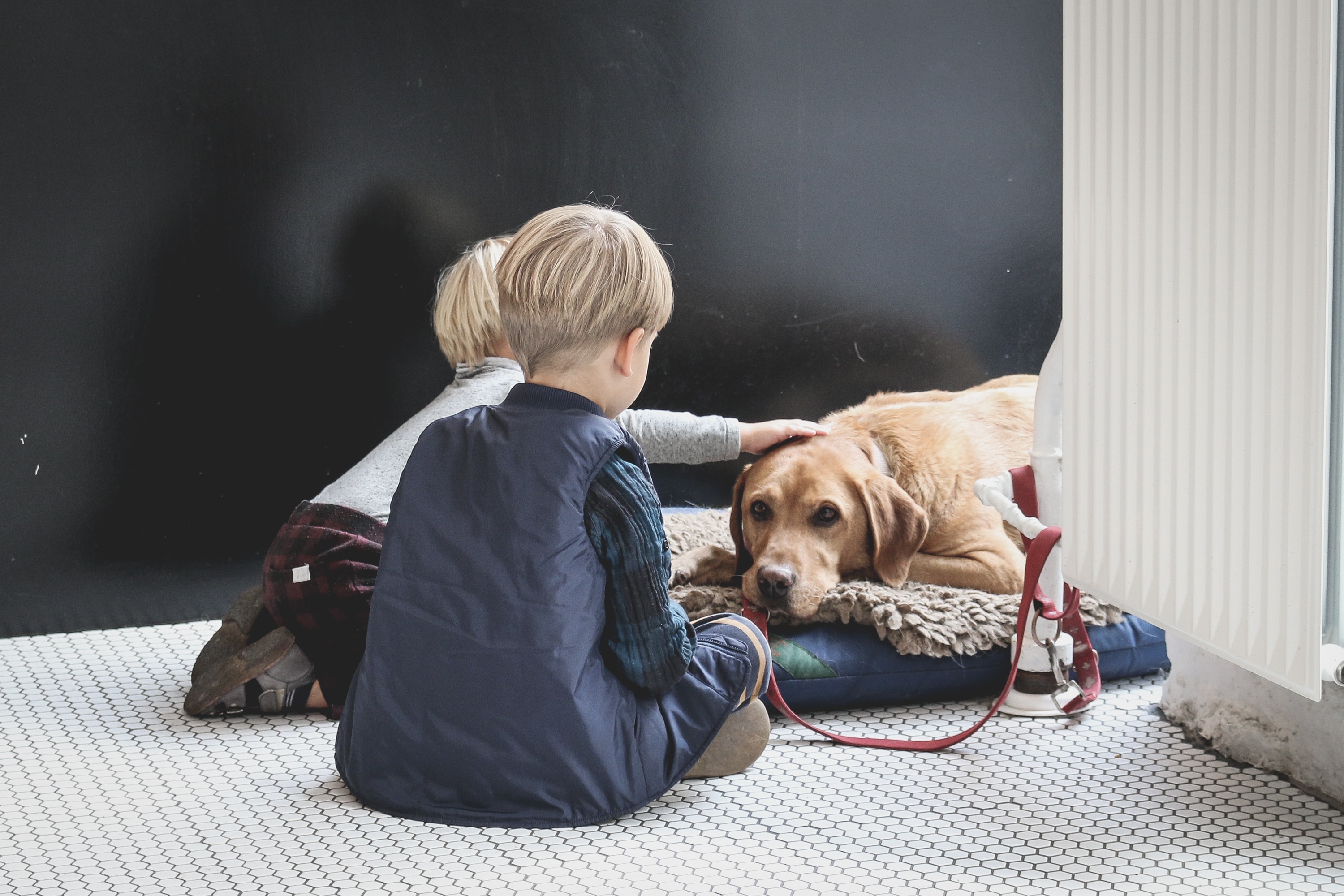 Working hard or hardly working?
If you work hard all day and spend a fair amount of time away from your home, there are a number of dog breeds that are low-maintenance and happy to be left to their own devices, provided they have plenty of toys and activities to occupy them. Breeds such as Basset Hounds, Chihuahuas, Maltese, Shar Peis, Whippets and Greyhounds are perfectly content to relax alone at home all day and have some serious cuddles and play time when you get home. On the other hand, some dog breeds thrive on face-time, and don't like to leave your side too often. If you work from home or can take your dog on the job, Australian Shepherds, Border Collies, American Staffordshire Terriers, Kelpies and Australian Cattle dogs are all extremely loyal and often protective, and as a result can become dependant on their owners and love having them around all the time. Dogs such as Brussels Griffons, Cavalier King Charles Spaniels and Cocker Spaniels also don't like being away from their dog parents, as they're extremely loving, affectionate and will want to snuggle you all day long. As a result, they are ideal companions for a stay-at-home parent, work-at-home partner or a retired couple.
Prim and proper or a low maintenance pooch?
Finally, some dogs require a little extra TLC when it comes to their grooming, and are better suited to an owner with a lot more time and money on their hands. Poodles, Pomeranians, Shih Tzus, Maltese, Cavalier King Charles Spaniels, Papillons and Bichon Frise all need almost daily grooming. From brushing to washing, trimming and preening, these breeds can be super high maintenance and perfect for owners who love spending that quality time. Constant upkeep isn't exclusive to small dogs however, with breeds such as Collies, Australian Shepherds, Chow Chows, Great Pyrenees, Old English Sheepdogs, Samoyeds and Huskies requiring constant brushing to ward off matting, tangling and shedding their body weight in hair daily. If you're after a more low-maintenance pup, any short-hair dog is your friend. Dachshunds, the whole Greyhound family, Chihuahuas, Mastiffs, Tenterfield terriers, Dalmations, Kelpies, Weimaraners, Boxers, Rottweilers, Mastiffs and Great Danes are all great examples of low maintenance breeds.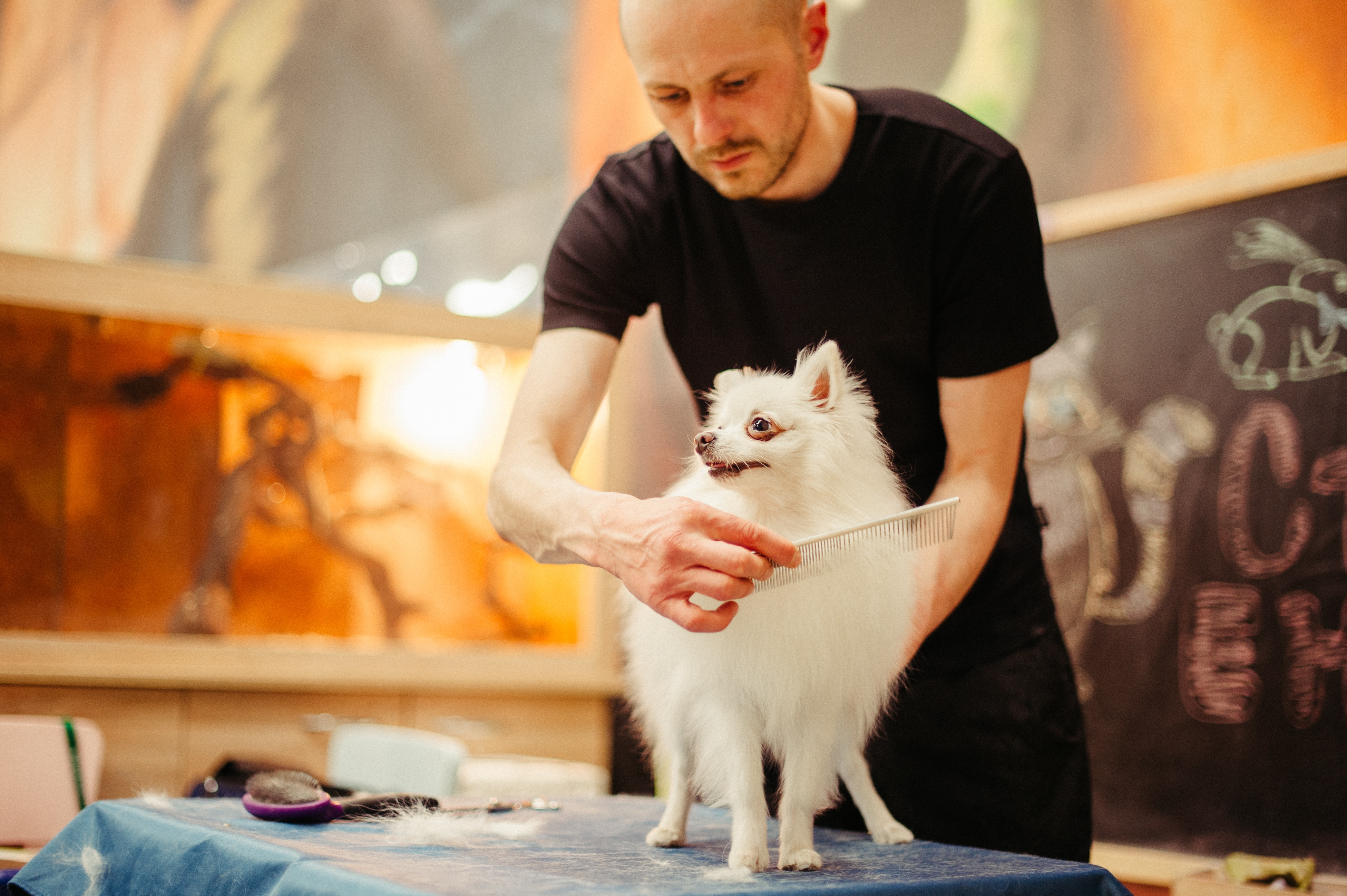 At the end of the day, while not every dog is perfect for every person or family, any dog can be with the right training and level of care and attention. Breed is an important consideration and the right combination of breeds in a single dog can be the best of all worlds. There are a wide range of dog breeds available on our pets category, so find your next best friend on Buy Search Sell now!