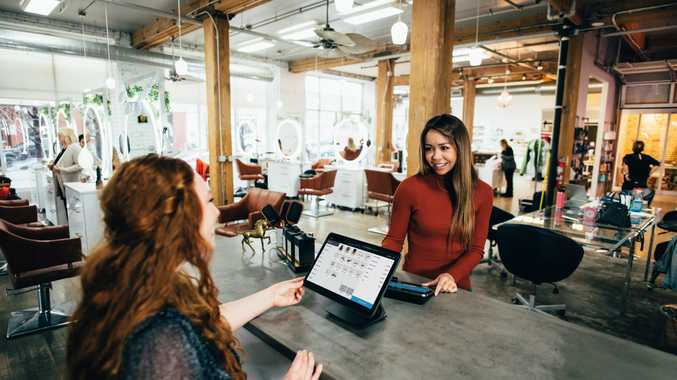 A SCARCITY of "skills of the heart'' is predicted to tip the nation's skills shortage to 29 million by 2030.  
Experts say STEM (science, technology, engineering and maths) skills continue to grab the spotlight when skills shortages are discussed.   However, futurist and innovation strategist Anders Sorman-Nilsson says the real impending employment crisis will be caused by a lack of soft skills.  
"There's way too big a focus on science, technology, engineering and mathematics,'' he says.   "When you think about the rapid advances in robotics and AI capacity, then all we are doing is teaching our kids skills that robotics and artificial intelligence will be superior at.  
"Artificial resources will trump any technical skills that humans have.   "We need to focus on human skills.''   
Sorman-Nilsson says while problem-solving, critical thinking and leadership will be vital for future employability, governments continue "to focus on training children for the jobs of yesterday''.  
Until this changes, parents must skill their children to become emotionally intelligent and creative thinkers by rephrasing common questions such as, "What did you learn today at school?" to "Can you tell me a story about what happened today", Sorman-Nilsson says.  
He says parents should also encourage children to take up team sports for the teamwork and social skills it provides.  
Deloitte Access Economics partner David Rumbens says the strongest employment opportunities exist in areas that require strong soft skills. For example, employers are currently seeking 5.5 million more workers with customer service skills, compared to three million more digitally literate workers.  
"That today's jobs are increasingly likely to require cognitive skills of the head rather than the manual skills of the hands won't be a surprise,'' Rumbens says.  
"Yet something new is also happening. "Jobs increasingly need us to use our hearts - the interpersonal and creative roles, with uniquely human skills like creativity, customer service, care for others and collaboration that are hardest of all to mechanise.  
"Demand here is set to soar for decades.''  
Rumbens says the shift in high-demand skills will exacerbate an already significant gap in workforce capabilities.   The average worker lacks two critical skills they need to meet their employer's expectations, equating to a current skills shortage of 23 million.  
"If we continue as we are, our national skills shortage will grow to 29 million by 2030 and far-and-away the bulk of those missing skills will be those of the heart,'' he says.  
Deborah Lubatti says she could not be effective in her role as director of mission at Mercedes College without soft skills such as self-confidence, critical and creative thinking, leadership and communication.
"Skills of the heart are needed for my role as they are skills that can't truly be learned or practised by computers,'' she says.
"There's no formula or computer program that can read a person's emotions, empathise with what they're feeling, journey with a student through their learning and offer the support that is needed.''